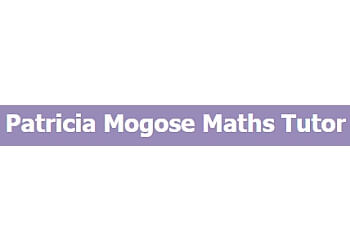 Looking for a maths tutor in Peterborough or the surrounding areas? My name is Patricia Mogose and I am a qualified maths teacher based in Peterborough.
As a maths tutor in Peterborough I provide expert personal maths tuition for both Primary and Secondary School students, from key stage 1 to A-level. 
My Tuition Services
Offering you maths tuition in Peterborough and the surrounding areas I am able to accommodate for all. At Primary School Level, the lessons cater for key stage 1 and 2, preparing for SATs exams where appropriate. At Secondary Level, Key stage 3 and 4 are addressed, getting ready for SATs, GCSE or A-level exams where required.
As a tutor in Peterborough, I am able to visit you in the comfort of your own home,. You or your child can receive 'one-to-one' tuition at any given time. I am qualified as a teacher with a PGCE and has a BSc Hons and have considerable experience being a personal tutor, providing pupils with flexible tuition that adapts to the learning style and pace of the individual.
"As the pupil receives personal attention, the learning process can become streamlined and more effective."
Professional and Experienced
Offering Tutoring in Peterborough I have developed an excellent reputation across Peterborough and Harrow and the surrounding areas. I have previously taught extensively in the London Boroughs Lewisham, Croydon, Greenwich, Lambeth, Southwark, Bromley and Wandsworth.
In the past I have made many students and their families very satisfied. This is based on my commitment to teaching and to my pupils and to their good results. You can rely on me for a caring, personal approach and great results.
For mathematics tuition in Peterborough and the surrounding areas get in touch with me today on 01733 265440. Alternatively, if you are not within my area, or require tutoring in other school subjects please email me via the contact form on my contact page.
When submitting an enquiry: Please give details of the type of tuition required, in the enquiry box. Your postcode will be useful in deciding whether I can provide your tuition personally, or try and get you another tutor, thanks
Who to contact
Telephone

Website