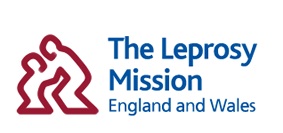 We are an international Christian development organisation that diagnoses, treats and offers specialist care, including reconstructive surgery, to leprosy patients. Our aim is to transform and empower the lives of people affected by leprosy.
Leprosy is a disease of poverty and as well as providing healthcare, we offer rehabilitation, education, vocational training, small business loans, housing and fresh water supplies and sanitation to tens of thousands of people each year. We provide a springboard to restored health, self-sufficiency and renewed hope. Our services are provided regardless of religion or ethnicity, promoting equality and social justice.
Stigma
Widely believed to be the world's oldest disease, leprosy is also one of the world's most stigmatised. A specialist approach is required to educate, encourage and empower people to stand up for their human rights. Age-old stigma surrounding leprosy sees entire families robbed of their job opportunities, education, marriage prospects and their dreams shattered.
Fear and misunderstandings surrounding leprosy, such as the disease being a curse for some alleged misdeed, are widespread. In turn they fuel a vicious circle that begins with those affected hiding the first suspect skin patches in order to avoid being shunned by their families and becoming a social outcast.
Three million disabled
Leprosy is a mildly-infectious disease caused by a bacillus called Mycobacterium leprae – a relative of the TB bacillus. It occurs where there is dirty water, bad nutrition and poor standards of living, meaning people's immune systems are not strong and they are unable to fight the disease.
World Health Organisation figures reveal there are around a quarter of a million new cases of leprosy diagnosed globally each year. Globally, there are more than three million people living with irreversible disabilities, including blindness, as a result of the late treatment of leprosy.
We concentrate our efforts on 11 countries. We work closely with staff in these Asian and African nations to provide and evaluate a range of different projects that help transform the lives of leprosy-affected people. As a global charity, The Leprosy Mission works in around 30 leprosy-endemic countries.
Registered Charity Number 1050327
Company Number 3140347
Who to contact
Telephone

E-mail

Website

Scan to visit this website
Skip back to

top of page